This inspiring story is about a startup called Drip Drops started by a team of 3: Sebastian Ringo, Marshall Kontos, and Sebryn Rongé. Drip Drops was created with a single goal: to provide limited sneakers to sneaker enthusiasts all around the world.
We got the chance to interview Sebastian Ringo, one of the co-founders. We tried to understand what business strategies make this startup so exciting and a favorite of sneaker lovers. The startup's success is somewhat related to Sebastian's journey. So let's have a brief look at it.
Sebastian is an Italian American. He was born in Milan but then moved to Belgium to go to the International School of Brussels. It is one of the top schools in Europe, making it Sebastian's dream school. The holistic educational experience he acquired helped him grow as an entrepreneur and, more importantly, as a responsible individual towards his business stakeholders. Like most of the students from reputed schools, Sebastian is proud to have such an alma mater.
It's a misconception that Entrepreneurship is super hard. I believe entrepreneurship is for people who have a good idea they want to pursue and who can come to grips with the reality of possibly failing.
Sebastian strongly believes in the above statement. At the age of 16, Sebastian demonstrated his entrepreneurial mindset through various environmental projects. Sebastian saved 250,000 water bottles per year using his entrepreneurial zeal, reduced the school's printing by 47%, and dropped water consumption in the school showers by 500%. His efforts got him recognized by famous primatologist and anthropologist Jane Goodall.
Little did Sebastian know that all these small stints were preparing him for a more prominent role in entrepreneurship.
Launch of Drip Drops
While Sebastian was waiting for software developments for his student-oriented dating app, KWIKI, he got busy with starting another fun business. And that's what led him to Drip Drops.
One of his best friend's brothers was buying and selling sneakers. Sebastian found sneaker selling a cool way to create a passive income and got into it as an investor to grow the business. (Remember we mentioned that he was an entrepreneur in school, and those ventures made him some quick bucks.)
For a year, Sebastian and his friend's brother sold sneakers all by themselves. Clients loved the products and their fantastic customer service. And a company that started as a source of passive income for Sebastian generated enough business to be incorporated.
Each founder at Drip Drops brings something unique to the table. Sebastian handles all the business aspects like strategy, finance, and HR, whereas Marshall and Sebryn are the sneaker experts who call the shots on what shoes should be added to the catalog and which shoes are ready to be sold!
Great things in business are never done by one person.

Steve Jobs
How does Drip Drops help its sneaker loving customers?
Drip Drops' primary focus is to help its sneaker loving customers buy exclusive and rare sneakers that are not readily available on the market. Sebastian explains what Drip Drops does in a few simple sentences:
"Do you love a pair of Jordans but can't find them anywhere? Do you want those exclusive Yeezy, but they are not available in any shop near you? Worry not! Drip Drops has you covered."
Drip Drops adopts a Luxury business model. They are experts in identifying the sneakers people would want before they want them. They procure the sneakers beforehand and sell them at a premium (premium pricing model). The Luxury business model works for Drip Drops as it helps their customers acquire exclusive sneakers, giving Drip Drops a premium brand identity.
In the luxury business, you have to build on the heritage.

Chief Executive of LVMV, Bernard Arnault
There are so many small businesses in this segment, so how does Drip Drops get those exclusive sneaker models? It is because of the team's fantastic ability to build relationships with their suppliers. Moreover, they act as a good and loyal client. Drip Drops also maintains strong relationships with other business owners in the domain as they believe in getting their customers the sneakers they love by all means.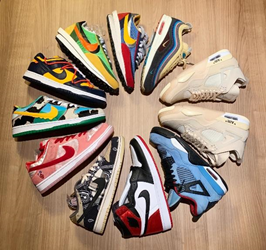 How does Drip Drops make sure that it is buying genuine sneakers and not replicas?
Fakes are prevalent in this industry, but Marshall and Sebryn are experts who can identify the genuineness with almost 100% accuracy. Just by the look and feel of the shoes, we can tell if they're real or fake.
And this assurance of genuineness and quality is creating a strong word of mouth for Drip Drops and acting as a powerful marketing strategy. So far, Drip Drops has never sold a fake sneaker. As a result, they receive very positive reviews on their Instagram, which has over 130,000 followers. Such a vast following is a result of customer's belief in their products.
Many small businesses in this domain have a spammy looking website. They learned early in the business that one way to earn customers' trust is to have a good-looking and straightforward website. They have also set up a proper procedure for returns. Customers can get in contact with Drip Drops for any issue. Drip Drops as a startup has made customer obsession as its core principle.
If you don't like the sneaker, return them. No questions asked
What Marketing strategies Drip Drops is adopting to attract sneaker lovers?
Social Media Marketing– As Drip Drops' customers are uber-cool and social media lovers, the team has figured out that Instagram, Snapchat, and Facebook, advertising works best to connect with their customers more engagingly.
Sneaker Events– The Drip Drops team goes to sneaker shows and events around Europe where thousands of sneaker lovers visit to check out and buy from their collection. These visitors not only boost Drip Drops sales but also engage with them. Such productive engagement builds long-term clientele.
Word of Mouth Marketing– Happy customers post photos and videos on social media with their exclusive sneakers, acting as strong sales associates for Drip Drops.
Using these strategies, Drip Drops has built a business with annual revenues of approximately half a Million Dollars. Drip Drops has also become a global brand now, shipping sneakers across the globe. No matter which country you are living in, Drip Drops is right around the corner!
But the best strategy that works for us is our strong ability to build a good and long-term relationship with our customers and suppliers.
Finally, we asked Sebastian for advice for our young entrepreneur readers
Sebastian mentioned that taking risks in entrepreneurship is crucial, but that it's also important to be frugal and build up a cash reserve that can save you if things go wrong. This makes you feel more comfortable with taking risks.
There is no such thing as a "good time" to start a business. Sebastian recommended starting as soon as possible, even if you don't think you're fully prepared. You will never be fully prepared, but you learn as you grow.
You are not expected to know your whole entrepreneurial journey from the get-go. All companies start with a rough idea of what they want to accomplish, and they figure everything out as they go. You must be flexible and adaptable to your industry changes. So don't be scared if you don't have all the answers from day 1. Just start, and make sure you're learning and getting better every day.
An entrepreneur is someone who jumps off a cliff and builds a plane on the way down.

Reid Hoffman
Disclaimer: The information in the above story is provided by the startup and The Strategy Story takes no responsibility for the authenticity of the product and services offered by the startup. Reader's discretion is advised.
---
Also, check out our most loved stories below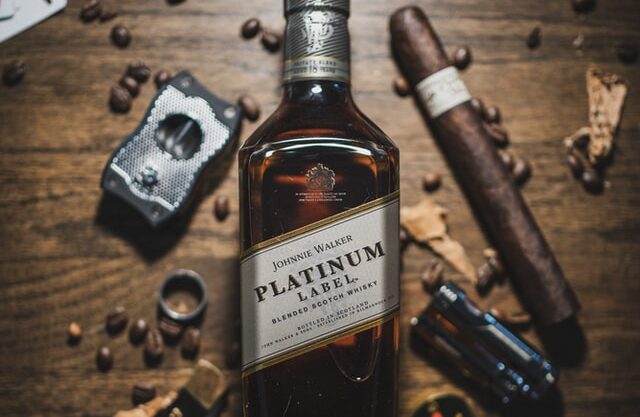 Johnnie Walker – The legend that keeps walking!
Johnnie Walker is a 200 years old brand but it is still going strong with its marketing strategies and bold attitude to challenge the conventional norms.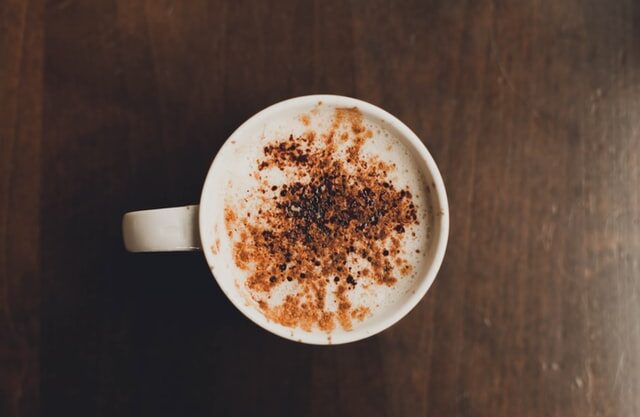 Starbucks prices products on value not cost. Why?
In value-based pricing, products are price based on the perceived value instead of cost. Starbucks has mastered the art of value-based pricing. How?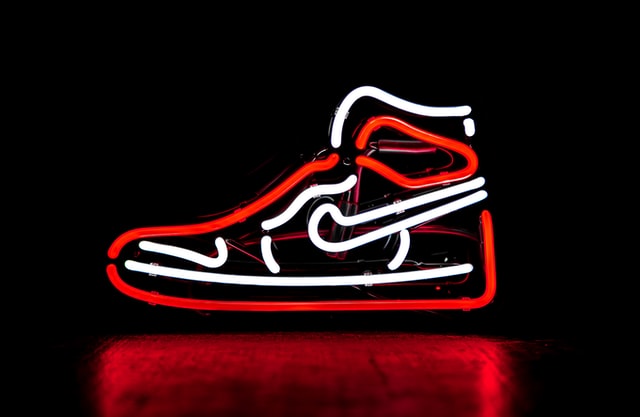 Nike doesn't sell shoes. It sells an idea!!
Nike has built one of the most powerful brands in the world through its benefit based marketing strategy. What is this strategy and how Nike has used it?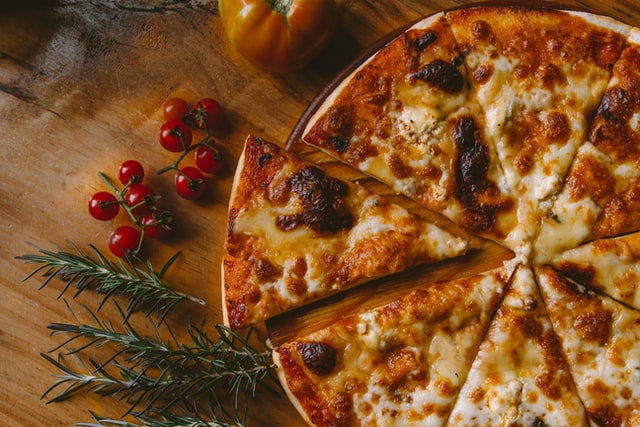 Domino's is not a pizza delivery company. What is it then?
How one step towards digital transformation completely changed the brand perception of Domino's from a pizza delivery company to a technology company?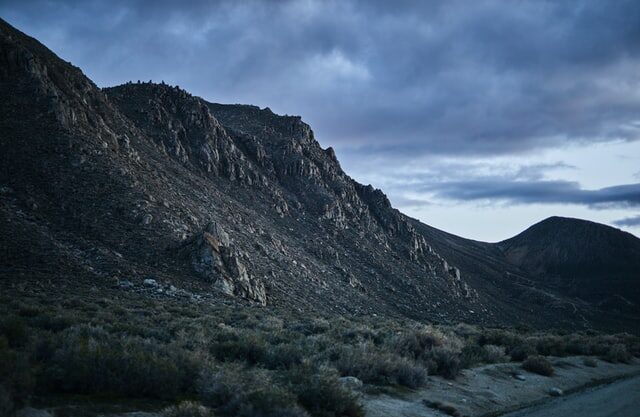 BlackRock, the story of the world's largest shadow bank
BlackRock has $7.9 trillion worth of Asset Under Management which is equal to 91 sovereign wealth funds managed. What made it unknown but a massive banker?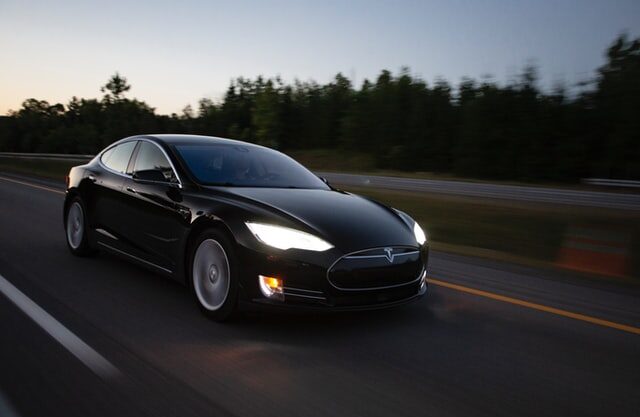 Why does Tesla's Zero Dollar Budget Marketing Strategy work?
Touted as the most valuable car company in the world, Tesla firmly sticks to its zero dollar marketing. Then what is Tesla's marketing strategy?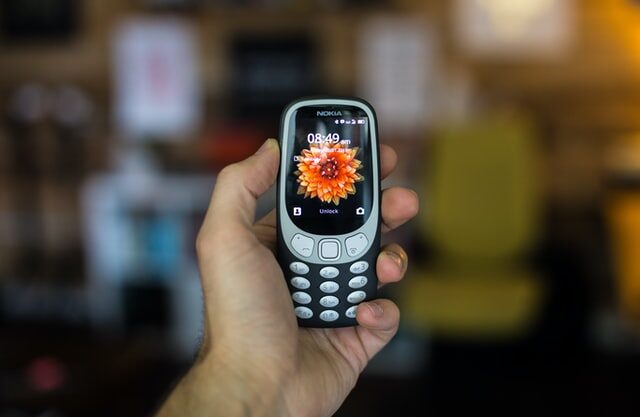 The Nokia Saga – Rise, Fall and Return
Nokia is a perfect case study of a business that once invincible but failed to maintain leadership as it did not innovate as fast as its competitors did!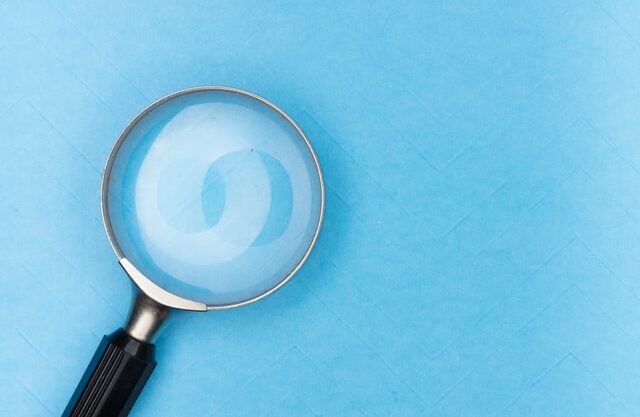 Yahoo! The story of strategic mistakes
Yahoo's story or case study is full of strategic mistakes. From wrong to missed acquisitions, wrong CEOs, the list is endless. No matter how great the product was!!